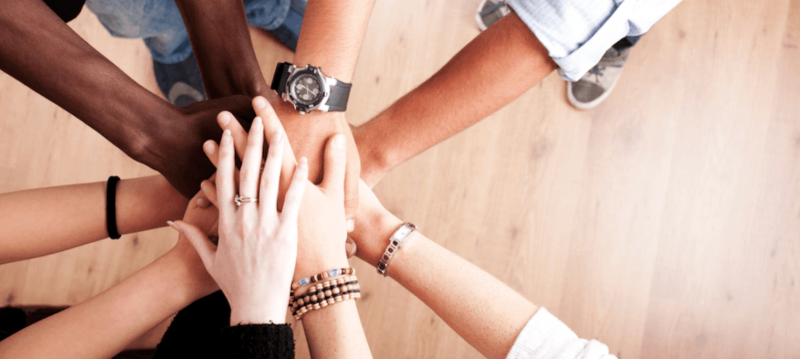 Greenfields Solicitors was established in 2008 with the aim of providing clients with honest and accurate legal advice. All our clients receive legal advice that they can depend upon and with the added assurance that the Immigration Solicitor handling their case, has the expertise to make sure their case is in the very best of legal hands. Our team of Immigration Solicitors are dedicated to handling each and every client case with the highest level of confidentiality, care and commitment and we aim to deal with your matter with professionalism and integrity throughout.
We understand the need to provide you with affordable legal services as well as recognising that your matter is as important to us, as it is to you.
Greenfields Solicitors expertise in Immigration, Nationality and Human Rights law is unrivalled. The firm enjoys a highly reputable and outstanding reputation as Immigration law specialists with an established excellent success record achieved over the last 13 years. Our team of specialist Immigration Solicitors having amassed years of training and expertise in this area of law and are well equipped to deal with even the most complex of immigration and human rights cases. The firm regularly undertakes complex immigration and human rights cases with a particular emphasis on assisting overstayers in regularising their legal status in the UK, preventing the removal and deportation cases of foreign migrants and representing clients in immigration and human rights appeals before the numerous Immigration Tribunals, including before the Court of Appeal.
Our expertise in Immigration law is vast, having advised and acted for clients in matters ranging from individuals to multi-national companies. Whatever your immigration needs, you can be sure that our Immigration Solicitors will provide you with a personal, helpful and professional service.
We pride ourselves in helping our clients achieve their goals. Our area of expertise extends to obtaining visas for people from both inside and outside of the UK, regularising overstayers, representing in human rights claims, challenging both Home Office and British Embassy refusal decisions, acting in appeals against removal and deportation as well providing advocacy before Immigration Tribunals on our clients; behalf as well as providing an A-Z in all areas of Immigration Law. If you need assistance in an immigration matter, contact our Immigration team on 020 8884 1166, we are here to help you.
Our team has over 25 years of collective experience in delivering high-quality work in all matters relating to UK immigration and human rights laws. They have particular expertise in human rights applications for overstayers and immigration appeals work up until the Judicial Review stages. The firm has earned an excellent reputation and is renowned for being a leading law firm in the areas of immigration and human rights law.
We have two key members of the team who may work on your matter. Regardless of who works on your matter, they will be supervised by Mrs Raheela Hussain, the Principal Solicitor of the firm who is a specialist in immigration and human rights law.
Mrs Raheela Hussain – Principal Solicitor
Mrs Hussain is a highly respected and well-renowned solicitor with several years of extensive experience in various areas of law. Her specialism is Immigration, Nationality and Human Rights Law. Mrs Hussain has more than 20 years experience in private client work and has been working in this area since she qualified in 2003 and has helped thousands of families and individuals both within the UK and outside of the UK as the firm also takes on cases for clients around the world.
Mrs Hussain qualified as a solicitor in 2003 after gaining an LLB (Hons) degree from a well-known London University, following which she began her career working for a government agency in the USA where she provided legal defence to inmates on Death Row in San Quentin, California. Mrs Hussain has a proven track record in arguing Human Rights law having successfully obtained legal status for thousands of clients over the years.
Mrs Hussain has held the position of Head of Immigration Department in leading large law firms in the UK and has helped establish associate offices in the Indian Sub-Continent to provide legal advice and assistance to clients from Pakistan, India and the Middle-East.
Mrs Hussain has held the status of an Accredited Managed Migration and an Immigration & Asylum practitioner with Supervisory status. In 2005, Mrs Hussain also successfully obtained accreditation under the Police Station Representatives Accreditation Scheme (PSRAS) which means she has provided Duty advice and assistance to detainees at police stations for several years.
In 2008, Mrs Hussain established Greenfields Solicitors. The success of the firm has meant the firm has received global attention for its outstanding services to clients in the field of UK immigration and human rights law. Following approaches from the media, Mrs Hussain has authored numerous immigration articles which have appeared globally in leading newspapers, such as 'The Economic Times of India', 'Olay' and 'Asian Voice'.
Mrs Hussain for several years also authored monthly immigration articles for 'The Afronews', 'Expreso Latina', 'Ako Ay Pilipino' and 'Punjab Express' and she is cited as an author for providing legal guidance in the popular 'The Migrant Guide for Africans' published in December 2010. In addition, Mrs Hussain's immigration articles and commentaries are continuously published online at www.foreignersinuk.co.uk. So popular was the response to Mrs Hussain's immigration articles, that a forum was established so that Greenfields Solicitors could answer reader's questions on a day-to-day basis.
Having appeared on various tv channels over the year as a guest legal speaker on UK immigration and human rights (Ben TV, Venus TV) and having provided radio commentary to BBC Radio on immigration cases in the media, due to popular demand in 2015 Mrs Hussain began presenting regular videos made exclusively for Greenfields Solicitors Legal Channel on 'YouTube' which has proved immensely popular and has reached over 300k viewers so far.
Mrs Hussain is widely respected by clients and in legal circles for her high standard of work and straightforward approach which delivers results. Mrs Hussain has an excellent success record in securing legal status for client's both inside and outside of the UK and her clients have proven testimony to her work.
Mr Ismail Sik– Senior Associate
Mr Sik qualified as a solicitor in 2013 after attending SOAS University (School of Oriental and African studies) where he graduated with an LLB(Hons) degree. Mr Sik has a background in litigation law and his cases have been reported in leading law journals as he is an experienced solicitor with a passion for the law.
Having a keen interest to develop in other areas of law, Mr Sik began working with Greenfields Solicitors in 2017 and has undertaken various immigration and human rights cases. Mr Sik is particularly skilled in dealing with appeal matters having undertaken several hundreds of appeal cases for clients. Mr Sik regularly assists Mrs Hussain in the handling of client cases and has a strong interest in dealing with overstayer cases.
Legal Assistants
The firm also has Legal Assistants who help with the processing of clients' cases, such as organising legal documents, research and gathering information about cases, undertaking administrative tasks and assisting during appeal cases and hearings.