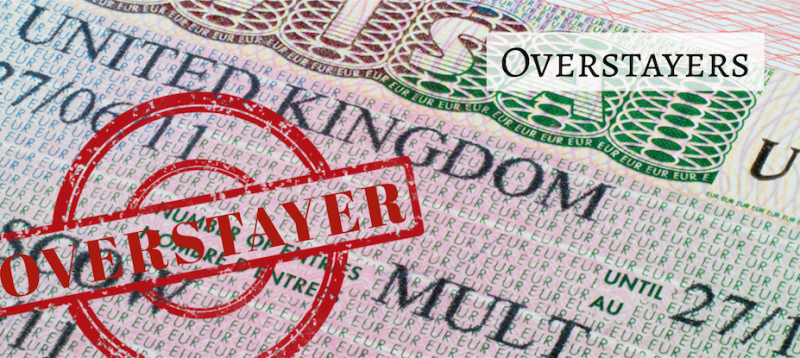 Have you overstayed your visa? Do you think you could be an illegal immigrant? Are you worried about being reported/deported? Have you ever been detained by the Home Office or contacted by them or CAPITA informing you that you must leave the UK immediately? Do you want to remain in the UK lawfully and be free to work and live your life as a member of British society?
If any of the questions above apply to you, then you may be somebody who has overstayed their visa and are in the UK unlawfully. It is crucial for any overstayer or illegal entrant to consider making an application to regularise your legal status in the UK immediately.
You may wish to remain in the UK because you have established a private and/or family life; have worked in the UK and made tax contributions; been in the UK for a number of years and are well integrated into British society; have family/friends in the UK; or you simply feel that you cannot return to your home country for a personal reason. If you are in such a situation, you should consider submitting an application to the Home Office for leave to remain outside of the immigration rules and ask that you be granted leave to remain in the UK. If your application is successful, the Secretary of State can grant you the right to become lawfully resident in the UK which is initially granted for a period of 2.5 years and renewable thereafter to a maximum of 10 years after which you will be eligible to apply for Indefinite Leave to Remain which can then lead to British citizenship.
Greenfields Solicitors are leading experts in all aspects of immigration and human rights law. The firm has a dedicated team to assist overstayers and our immigration solicitors have an outstanding track record in helping overstayers and illegal entrants in regularising their legal status in the UK. Our clients enjoy continued success in obtaining legal status, even when they have been in the UK unlawfully for many years. Such is our expertise in immigration and human rights law, that the firm has maintained a 5 star service rating from our many clients who have used our professional services to help them achieve success in their immigration cases. Click here to read about what our clients have to say about us.
Call our immigration team now to book an appointment for either telephone advice or to request an in-person consultation at our North London offices with our specialist Immigration solicitors for advice on your immigration matter; you can be assured of confidentiality and the highest standard of legal advice from our immigration solicitors at all times. Call us on 020 8884 1166 today- we can help you to live the kind of life in the UK you have dreamt of.
You can read our client reviews at www.reviews.co.uk